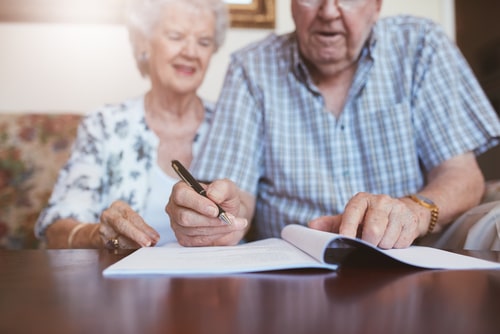 Dealing with the death of a family member or friend can be difficult to handle. Unfortunately, it can become even more unpleasant if you need to take part in the probate process. In many instances, the last will and testament will need to be managed and allocated by the judicial system.
Here, we discuss what probate and Probate Court is along with whether or not you will need to take part in the process.
What is Probate and Probate Court?
Probate itself is the process of collecting a deceased person's assets and ensuring that they are properly allocated to creditors and heirs. Probate also serves to authenticate a deceased person's last will and testament. Probate court, otherwise known as Surrogate's Court, or Chancery Court, is a section of our judicial system that handles legal matters relating to wills, estates, and guardianship.
The process of probate includes determining a final value on the deceased person's assets, ensuring that their remaining bills and taxes are paid, and that their remaining assets are allocated directly to the heirs.
When Do You Need To Take Part in the Probate Process?
Depending on the state, the party in possession of the deceased person's will is required to file it with the probate court as soon as possible. If the deceased person has no will, probate is still required to ensure that the deceased person's final bills are paid and that their estate is properly distributed.
Once the will is filed, an application to open probate is usually filed at the same time. After all the paperwork is filed, a hearing will take place to ensure that all parties are satisfied with the will that was submitted to the probate court. In some cases, other parties may have a more recent will or may have an objection.
What is the Probate Process?
After filing the will and attending the hearing, the process typically continues as follows:
Authentication of the last will and testament
Appointing an Executor of the estate
Posting bond
Discovering the deceased person's assets
Identifying the date of death values
Notifying creditors of the death
Paying off all debts owed by the decedent
The distribution of the estate
Final Note
Dealing with probate can be a stressful and difficult task, especially after the passing of a loved one. If you have questions regarding your probate, or are looking for further guidance on probate court, the team at Dishowitz Law can help. Our experienced probate attorneys have helped hundreds of individuals plan their estates in an efficient and cost-effective manner. To receive a free consultation, or to learn more, contact Dishowitz Law at (833) 918-3310.