Protect Your Home and Guests This Halloween
Halloween is a festive time filled with costumes, candy, and spooky decorations. As a homeowner, you may enjoy turning your property into a haunted spectacle or welcoming trick-or-treaters with open arms. However, amidst all the excitement, it's crucial to be aware of the potential personal injury liability risks that can arise during this holiday.
This comprehensive guide will dig into the critical aspects of homeowner liability during Halloween, backed by actual data and expert insights. You'll learn how to safeguard your home, protect your guests, and understand your compensation rights if accidents occur.
The Alarming Statistics: Unveiling the Halloween Injury Statistics
Did you know that Halloween-related accidents can lead to severe injuries and legal complications? According to the National Safety Council, Halloween has an alarming spike in accidents, with an estimated 3,800 injuries each year in the United States alone. These incidents range from slips and falls to costume-related injuries.
To ensure you're not caught off guard, let's explore these statistics in detail:
65% of Halloween injuries occur due to falls.
30% of injuries are related to costume mishaps.
20% of accidents involve pedestrian incidents.
Homeowner Liability: Understanding Your Responsibilities
As a homeowner, you have a legal duty to maintain a safe environment for anyone on your property. This includes trick-or-treaters and party guests. Failure to do so can result in personal injury liability.
Here's what you need to know:
You may be held liable if a visitor is injured due to negligence on your property.
Ensure clear walkways and adequate lighting to prevent falls.
Keep pets secure to prevent bites and injuries.
Monitor any open flames or decorations that could pose a fire hazard.
Insurance Matters: The Importance of Homeowner's Insurance
Do you have insurance coverage to protect you from personal injury liability during Halloween? According to the Insurance Information Institute, your standard homeowner's insurance policy typically covers injuries that occur on your property.
However, reviewing your policy and considering additional liability coverage is crucial, especially during high-risk times like Halloween.
Check your liability coverage limits.
Discuss umbrella policies with your insurance provider.
Understand the difference between no-fault medical coverage and liability coverage.
Seeking Compensation: Your Right to Justice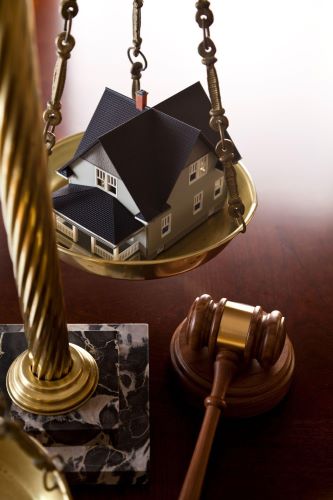 If an accident does occur on your property, it's essential to understand your rights and options for seeking compensation. Feel free to consult a personal injury attorney specializing in homeowner liability cases.
Remember, you can hold the responsible party accountable and ensure your guests receive the compensation they deserve.
Contact an experienced attorney today.
Preserve evidence related to the incident.
Keep records of medical expenses and property maintenance.
Act promptly to protect your rights.
Take Action To Protect Your Home And Your Guests
Don't let Halloween accidents haunt you—claim your rights and secure the compensation you deserve today! If you or someone you know has been injured due to negligence on someone else's property, don't hesitate to seek justice.
Request a free, private case review with Dishowitz Law by calling (855) 236-3474 or emailing bdishowitz@sflalaw.com.
About Dishowitz Law
Dishowitz Law provides counsel to hundreds of individuals, families, and businesses involved in complex legal disputes, including estate planning, probate, estate disputes, general litigation, and landlord-tenant law. For more information, call (855) 236-3474, email bdishowitz@sflalaw.com, or visit https://dishowitzlaw.com/contact/.