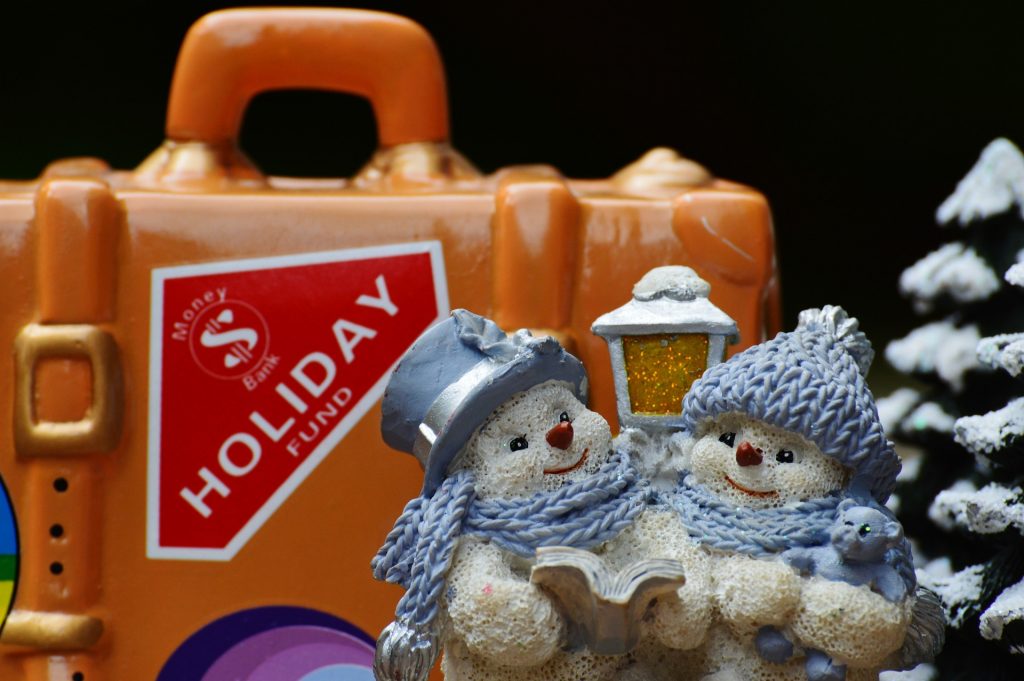 Whether you're traveling by car or through the air, here are some key safe holiday travel tips from Dishowitz Law to help keep you and your family safe.
Let's face it—with the arrival of the Omicron variant of COVID-19, holiday travel in a pandemic will usher in its own set of challenges that all holiday travelers must deal with.
Beyond patience and preparation, there are several safe holiday travel tips that will go a long way to ensuring an enjoyable trip this season..
Holiday travel by the numbers
Being prepared means knowing the various challenges that you may face during holiday travel in an age of COVID—starting with these holiday travel trends from Forbes Advisor:
Top concerns among holiday travelers
Here are the top 5 challenges most travelers fear in 2021 based on percentage of travelers insurance sold:
Coronavirus pandemic (32.8%)
"Cancel for any reason" coverage (9.5%)
Emergency medical expenses (9.3%)
Trip interruption (7.7%)
Medical evacuation (7.3%)
Average trip costs in 2021
On the basis of domestic versus international trip expenses:
Travel within the US ($4,428)
Travel outside of the US ($4,031)
As you might expect, there are far more instances of travel within the country as opposed to international travel.
Safe holiday travel trips in the air
The Centers for Disease Control (CDC) and the American Associations of Retired Persons (AARP) have partnered up to provide you with these safe holiday travel tips for those flying to your destination.
Avoid the "hot spots." Meaning, if you're traveling for a vacation this holiday, choose a destination with the lowest rates of coronavirus infection.
Research your destination's COVID-19-related procedures. This may include testing, vaccination and masking requirements.
Make reservations for airport parking. Or, you might consider staying at a hotel airport the night before and take advantage of hotel long-term parking rates.
Make rental car reservations at your destination. This will ensure that you have transportation when you arrive, no matter how busy the rental car company might be.
Consider splurging on airport lounge access. For around $40, you can remove yourself from the commotion of basic boarding areas.
And finally, arrive at the airport early to go through TSA screening procedures without worry and be as nice as you possibly can to everyone in the airport you might meet.
Safe holiday travel tips on the road
The SafeWise website has compiled a smart list of safe holiday travel trips for those of you who are taking to the roads this holiday season.
Have your car inspected and serviced before you leave. And that includes placing an emergency roadside kit in the trunk.
Plan the drive ahead of time, including alternate routes for traffic and weather. Of course, both Google Maps and Waze are excellent GPS directional apps that can help you get to your destination.
Give a family member or friend your itinerary and copies of important documents before you leave. This is the single best way to prepare for an emergency situation where you might not arrive at your destination on time.
Make frequent rest stops to stay refreshed. This also includes alternating drivers along the way to make sure everyone stays alert.
Make sure to bring a couple of cell phone chargers. This keeps your cell phones charged and ready at all times in case you have to communicate with someone back home.
And finally, remember to select major highways and thoroughfares as you travel to your destination to avoid the possibilities of getting lost or breaking down somewhere that it might be hard to find you.
Get more safe holiday travel tips plus outstanding representation at Dishowitz law.
Even though you follow these safe holiday travel tips, life can get in the way—that's why you can count on the Dishowitz Law Firm to represent you for your personal injury lawsuit.
Source(s)
About Dishowitz Law
Dishowitz Law provides counsel to hundreds of individuals, families, and businesses involved in complex legal disputes, including estate planning, probate, estate disputes, general litigation, and landlord-tenant law. For more information, call (855) 236-3474, email bdishowitz@sflalaw.com, or visit https://dishowitzlaw.com/contact/.