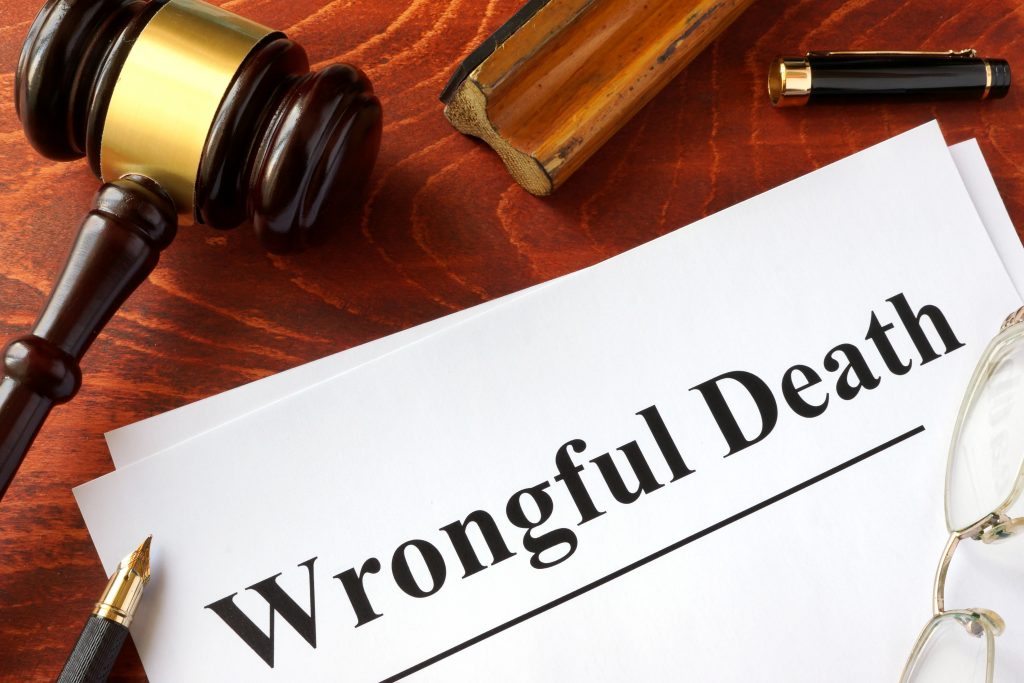 Wrongful death claims are brought against a defendant who caused someone's death—either through negligence or intentional action.
According to the Centers for Disease Control (CDC), there were 200,955 unintentional injury deaths in 2018—and, a large percentage of those included wrongful deaths.
When is a Wrongful Death Lawsuit Fitting Charge?
A wrongful death claim may result when a victim is killed as a result of the defendant's wrongful action—either negligence or an intentional act.
This can occur in a variety of death situations, including:
A victim of homicide. Civil lawsuits are often brought by the victims' families in the case of murder.
A victim of medical malpractice. If a doctor fails to diagnose a condition, or if the doctor is careless in the level of care provided.
A victim of a car accident fatality involving negligence. If a victim dies as a result of car accident injuries, a wrongful death claim may be brought.
These are just a few examples of personal injury cases that can be tried in a court of law as wrongful death claims.
FAST FACT: Workplace deaths can lead to wrongful death situations, as well. According to the AFL-CIO, "Workplace hazards kill and disable approximately 125,000 workers each year—4,764 from traumatic injuries and an estimated 120,000 from occupational diseases."
How Do You Prove a Wrongful Death Lawsuit?
In order to hold the defendant liable in a wrongful death claim, the plaintiffs in the claim must meet the same burden of proof that the victim would have had to meet had the victim lived.
So, using negligence as an example, this means showing that:
the defendant owed the victim a duty of care;
that the defendant breached this duty;
that the breach of duty was a direct and proximate cause of the death; and,
that the death caused the damages that the plaintiff is trying to recover.
A wrongful death claim is typically filed by a representative of the estate of the deceased victim, on behalf of survivors who had a relationship with the victim.
What is the Lawsuit Compensation in a Wrongful Death?
Damages in a wrongful death claim—categories of losses for which a survivor might be able to receive compensation—include:
the deceased person's pre-death "pain and suffering";
the medical treatment costs that the deceased victim incurred as a result of the injury prior to death;
funeral and burial costs;
loss of care, guidance, and nurturing that the deceased would have provided;
loss of the deceased person's expected income;
loss of any inheritance as a result of the death;
value of the services that the deceased would have provided;
loss of love and companionship; and,
loss of love, affection, companionship, comfort, society, or sexual relations.
The value of a personal injury case is commonly driven by two main factors: liability and damages.
The Dishowitz Law team can answer all of your questions about how to file your wrongful death lawsuit, the potential for winning your wrongful death lawsuit, and the lawsuit compensation you can expect for your pain and suffering.
Source(s)
About Dishowitz Law
Dishowitz Law provides counsel to hundreds of individuals, families, and businesses involved in complex legal disputes, including estate planning, probate, estate disputes, general litigation, and landlord-tenant law. For more information, call (855) 236-3474, email bdishowitz@sflalaw.com, or visit https://dishowitzlaw.com/contact/.