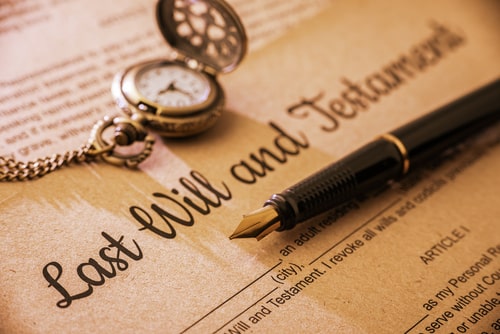 After the death of a loved one, a lawsuit will be the last thing you want to take part in. You'll be surprised how common estate litigation is. Whenever a party of the deceased believes the final wishes in the will or trust weren't accurately reflected, estate litigation is needed. Estate litigation is legal action performed by a licensed estate attorney. The attorney will help contest a wide variety of matters relating to estates, trusts and wills. Here are five common examples why estate litigation is so important.
Undue Influence – Forced or pressured to make changes to the will or trust
This happens when a loved one writing their will or trust (the testator) is forced or misguided to make certain changes to their estate. This happens all the time, from a close friend, family members or even healthcare workers. In common cases, children coerce the testator to keep other children out of the will and trust, which can cause serious legal issues. Even healthcare professionals, nurses and end of life care staff may attempt to influence changes to a trust or will in order to obtain assets for themselves. If this has happened to you or someone you know, call an estate attorney for help.
Lack of Formalities – Will or trust does not meet legal requirements
Most states require that the will or trust is signed by multiple people, the testator, and two people who are not related, who witnessed the signing. In some cases, the will or trust can be legally contested if it wasn't properly drafted, signed or witnessed according to state laws. Be sure to check your state laws to ensure that your's or your loved one's will or trust meets the legal guidelines required by your state.
Lack of Capacity – Unable to mentally understand
The testator is required to have the mental capacity to draft a will or trust and to understand the background of their estate assets along with who will be receiving the distributed assets. Typically, a trust or will can be voided if one party proves that the testator lacked the capacity to understand the consequences of their trust or will. Some causes of lack of capacity may include dementia, Alzheimer's, or psychosis.
Forged Documents – Altering or creating fake documents and signatures
It is not uncommon for will or trust documents to be forged by a party seeking to enrich their share. If a party believes that a will or trust is forged, there will likely be a legal challenge to the documents in court. Forgery can include manipulating signatures, altering documents, or creating fake documents entirely.
Breach of Trust – Fiduciary fails to fulfill duties
Breach of trust, also referred to as breach of fiduciary duty, is when the representative of an estate does not comply with their fiduciary duties of honesty and loyalty. This can typically cause legal action to take place.
Final Note
It's hard losing a loved one. Going through legal estate challenges can be extremely difficult and stressful. Working with an experienced estate litigation attorney can help resolve these issues and help ensure that you and your loved one's estate is properly executed. Our experienced estate litigation attorneys have helped hundreds of individuals in south Florida ensure that their loved one's voices are heard.
If you need help planning your estate, call our office today for a free consultation.
Contact
Phone: (855) 236-3474.
Email: bdishowitz@sflalaw.com