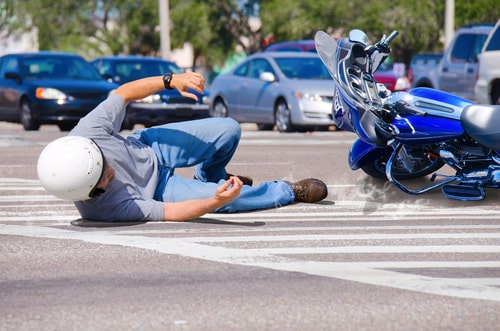 Unfortunately, thousands of motorcyclists get involved in accidents each and every year. Although the NHTSA (National Highway Traffic Safety Administration) has found that only 5% of all drivers are motorcyclists, motorcycles are involved in 27 times more accidents than regular passenger vehicles.
Even the most careful drivers may be involved in a motorcycle accident. In order to ensure your safety, here are 5 vital steps to take after you've been involved in an accident.
Get Yourself to Safety
Regardless of the location the motorcycle accident took place, you want to ensure your safety. Are you in the middle of the road or facing oncoming traffic? If so, safely move over to the shoulder or sidewalk to get yourself out of the highway or road.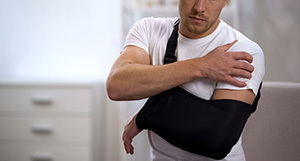 After being involved in an accident, it is also vital to keep on any protective motorcycle gear you may have. Due to the extreme shock that you may be experiencing after a motorcycle accident, you may not be able to feel any of your injuries. Additionally, keeping your gear on can help to ensure you are not injured if another accident takes place near you while you wait for emergency services or while you are collecting information from the other drivers involved.
Call Emergency Services
After you and the others involved in the accident have gotten to safety, call 911 to report the motorcycle accident. The severity of the accident may require that both police and emergency medical services come to the scene. If paramedics arrive, allow them to examine you for any dangerous or life-threatening injuries. The paramedics may be able to help you remove any protective gear without worsening your injuries.
Gather Information & Evidence
Be sure to gather any information or evidence relating to the accident, including the contact and insurance information of the other drivers or motorcycle riders involved. Additionally, be sure to take multiple high-quality photographs of your motorcycle, your injuries, the other vehicles involved in the accident, and of the general scene where the accident took place. Keeping evidence on hand can help your case drastically and can be used by your motorcycle accident attorney in any insurance settlement hearings.
Get Additional Medical Help
Regardless of the severity of the accident, it is wise to visit your doctor or an emergency room after being involved in a motorcycle accident. A doctor may ask that you take an MRI or X-Ray to ensure that no serious injuries took place. Medical professionals can also document your injuries for further use in a court proceeding if desired.
Contact an Attorney
Speaking to a qualified motorcycle accident attorney right away can make all the difference when it comes to your insurance settlement. Typically, insurance companies will initially offer you the absolute lowest amount possible. However, a motorcycle accident lawyer, such as the ones at Dishowitz Law, can help you get the compensation you deserve. The funds from your settlement can be used to cover any medical expenses, lost wages, property damage, and much more.
Final Note
Motorcycle accidents can be a life-changing event. However, having a qualified motorcycle accident attorney by your side can help ensure you are getting the proper compensation for your unique case. Our experienced motorcycle accident attorneys have helped hundreds of individuals get the compensation they deserve. To learn more, or to receive a free consultation, reach out to Dishowitz Law today or call (855) 236-3474.