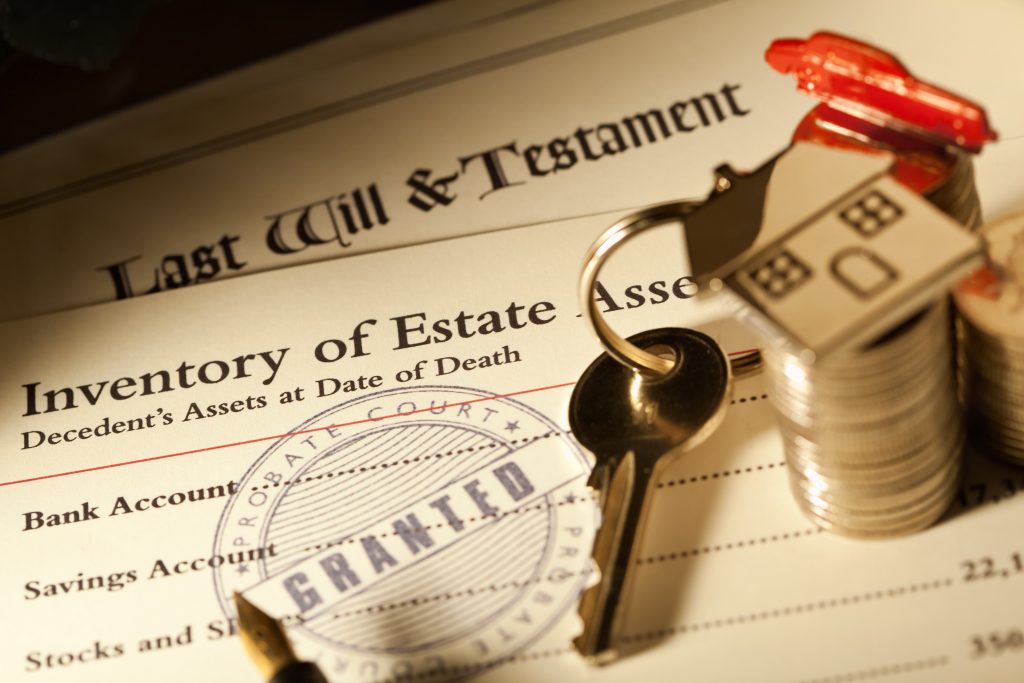 The clients that we serve in the state of Florida often have misconceptions about wills and trusts, estate planning and probate court in general.
People think that probate court needs to be avoided at all costs–which is simply not true.
The truth is that every client's situation is different and the lawyers at Law Offices of Ben Dishowitz can meet with you to discuss an estate plan with a will or a trust that best protects your family assets.
Here are some common myths and misconceptions regarding probate court, wills, and trusts in the state of Florida.
Myth #1: A last will & testament can avoid Florida probate.
All issues regarding a last will and testament are handled through the legal process of the Florida probate court.
The probate court exists to transfer assets of the decedent to the heirs while ensuring that all just debts are satisfied.
A Last Will and Testament is a statement of the intent of the testator–which is the person making the will–as to whom property and assets should pass.
The probate court ensures that the property passes to the beneficiary named.
Myth #2:A trust is the only way to avoid Florida probate court.
A trust is one preferred estate planning method of avoiding probate court.
However, there are other ways of avoiding probate court depending on each client's individual needs and goals.
Remember that Florida probate court only deals with assets that are in the decedent's name alone.
Property can be held in joint tenancy or can have a beneficiary designation and would avoid probate court.
Myth #3: The state or government of Florida will take all money & assets.
There are certain minimal costs associated with Florida probate proceedings such as court filing fees and appraisal fees.
An appraiser appointed by a Florida probate court is compensated based on a small percentage of the value of the property.
The primary costs in a probate are administrative costs–these may include statutory attorney's fees and executor fees.
These fees are based on a sliding scale and vary depending on the value of the estate.
For example, an estate valued at $1,000,000 might register attorney's fees at $23,000 while the executor is typically compensated the same amount as ordered by the probate court.
Myth #4: A last will and testament must be notarized in order to be valid in Florida.
A last will and testament must be executed by the testator and signed by two disinterested, impassionate witnesses.
It may also be handwritten by the testator and signed by him or her alone, which is an example of a holographic will.
A notarized will fails because there is only one witness to the document.
Myth #5: Nobody can contest a final will or a trust in Florida.
Unfortunately–even with an estate plan–there is no way to prevent disinherited or unsatisfied heirs from filling a will or a trust contest in Florida probate court.
Some of the grounds that might contest a will or trust are:
An experienced will and trust lawyer can help you to ensure that any contest will most likely be unsuccessful.
If you need probate or estate planning assistance, trust Dishowitz Law for the professional guidance you expect.
From probate to estate planning–and even the most complex and complicated estate disputes–the experienced probate attorneys at Dishowitz Law will meet with you, answer any questions you might have, and carry out your final wishes in a way that best protects the interests of you and your family.
About Dishowitz Law
Dishowitz Law provides counsel to hundreds of individuals, families, and businesses involved in complex legal disputes, including estate planning, probate, estate disputes, general litigation, and landlord-tenant law. For more information, call (855) 236-3474, email bdishowitz@sflalaw.com, or visit https://dishowitzlaw.com/contact/.